Welcome to Eco Clean Ellie's LLC
ECO Clean Ellie's is a woman-owned, professional cleaning and organization company. We specialize in decluttering, deep cleaning and getting people where they need to be.
I know that mental health, personal living space and home cleanliness go hand in hand. The past two years have been so traumatic for so many families, and many people are experiencing feelings of shame or guilt because they haven't been able to keep up with housework. Our goal is to alleviate those negative feelings and creating a clean, organized space that gives our customers peace of mind. Recovery from the pandemic is on the rise and so are spirits. ECO Ellie's is here to help the recovery process. We thrive on making your home a comfort zone.
We offer many cleaning packages to suit every budget! Everyone deserves a clean space and we are here to help!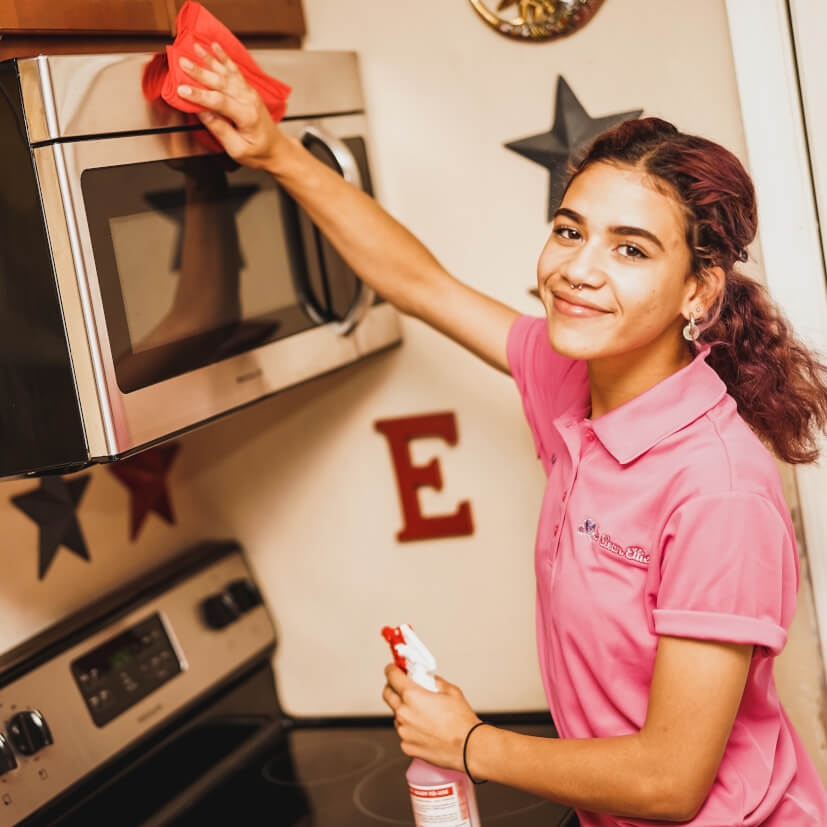 Top-Rated Cleaning Services
Eco Clean Ellie's is a proud partner of Cleaning for a Reason.
Clean Space = Healthy Mind
Contact us today.
For immediate service,
please call us (913) 832-5951
Our office is open
Monday – Friday, 8:00am – 6:00pm
Proudly serving Baldwin and nearby communities in Northeast Kansas: